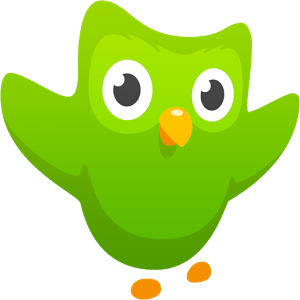 Being able to speak the local language or at least knowing some of the basic phrases can make your trip to a different country more enjoyable. Or maybe you just have an interest in a language and would like to learn it. Here are the top 5 ways to learn a new language completely free on any device.
Duolingo
Duolingo is one of the most popular language apps there is and is also one of the highest rated apps. An independent study conducted by the City University of New York and the University of South Carolina, about 34 hours of Duolingo is equivalent to a full university semester of language education. The great thing about it is that Duolingo is easy to use. You work on lessons to learn basic words, phrases, and grammar. You then practice what you have learned by translating real world content from blogs and websites. There are a few less languages on the apple and android apps than there are on the website.
Languages: English, French, German, Italian, Portuguese, Spanish, Dutch, Irish, Danish, Swedish, Russian, Polish, Esperanto, Turkish, Norwegian, Ukrainian
Available: Apple, Android, and Windows
     2. Busuu
Basuu uses crowd-sourcing as part of its language learning system. When you first start out with busuu you will use a lot of flashcards for learning new words and phrases. As you advance, you will have the opportunity to practice writing and answering questions, which will be marked by other users who speak the language that you are learning. They offer 12 languages and you are encouraged to listen and speak the language by interacting with native speakers.
Languages: English, Spanish, German, French, Italian, Portuguese (Brazilian), Russian, Polish, Turkish, Arabic, Japanese, Chinese.
   3. Memrise
Memrise is great for visual learners. They have over 200 languages to choose from. They use a scientific learning system that is supposed to boost your brain to learn 44 words an hour. They also use multiple game modes to drill different parts of your memory. The content is user-generated, so the quality may vary.
Languages: 200+
  4. Lingualy
Lingualy uses flashcards and games to help you learn. You practice what you learn by reading articles of things that interest you. When you come across a word that you don't know, you can click on the word and it will give you the meaning and the translation.
Languages: English, Spanish, French, Hebrew, Arabic, Chinese, Czech, Dutch, German, Greek, Italian, Japanese, Korean, Polish, Portuguese, Russian, and Turkish.
  5. HelloTalk
HelloTalk helps you learn are over 100 languages to choose from. You can select your entry level and you will start learning and practicing immediately. You connect with others on the internet that also want to learn. You can type in your native language and they can type in theirs. You just tap and hold to translate or pronounce any sentence.
Languages: 100+
Learning a new language doesn't have to be hard or boring. Thanks to these great apps, you can learn almost any language you choose. Best of all, most of these apps are free, allowing you to learn as much as you want without investing a dime.