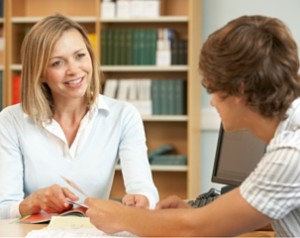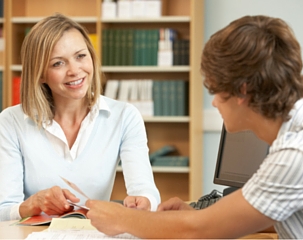 Being a teenager has its pitfalls, which can include overwhelming pressure and stress with school and grades. Classes become more difficult and teachers often demand a tremendous amount of general homework, projects, and reports to be completed. As a parent, it is imperative that you be there for your high school student to make sure your child performs well to help with college and beyond, even if extra help may be needed. High school is a common time for tutoring to be needed.
Here are 7 strong signs that your high school student needs a tutor…
Different methods:

Times have changed and so have the teaching methods they use in schools. You may know how to get the answer yourself, but do you know how your child is being taught to get the answer? Your child may be learning how to do things differently than you did them. This will make it harder for you to help them when you don't know the current methods being taught.
It Has Been Too Long Or You Do Not Remember Enough To Help:

If your child is studying long division or fractions and those aren't something that you deal with on a daily basis, then it may just have been too long since you've done some of these things for you to be the best tutor for your child. Could you look at a book and remind yourself. Maybe math wasn't your thing or you don't remember how to do signs and cosigns. You can look over the worksheet your child brings home, but you weren't in class with them. Even if you were getting the concept across to your child, if you don't really understand how they are trying to do it, then it may not work. Tutors will have several different ways to approach a subject in order to help your child.
Need A Someone To Help Who Has More Patience:

Let's face it, our children know how to push our buttons and make us mad. Often we do not have as much patience with our children as we would like. I know there are times when I have more patience with other people's children than I do with my own. This is where a professional tutor come is. This is what they do. Your child will learn better if they have someone that is more patient with them. Plus, maybe it is just me, but there are times when it seems like your child will listen to everyone else except you, especially teenagers.                                       
Time Commitment:

How much of a time commitment can you make to help your child? Sometimes it can be hard to find the time needed to help your child. Fitting a solid hour with no distractions, 3 times a week may not be something that you can do. If you get your child a tutor, they can often meet at the school either before or after classes.                                                   
Your Child Is Trying Not To Disappoint You:

Our children don't want to disappoint us, so they may say that they understand something when really they don't. They may also feel stupid asking a question for the third time if they still don't understand the answer. Tutors are used to this kind of thing so they can try to rephrase an answer in order to explain it differently. This way it may click with your child so the finally understand it.
More Convenient:

Work can be exhausting, so there are pros to having your child meet with a tutor.  Having your child meet with a tutor before or after school would be a lot more convenient than having to try to find a time after you get home from work. Since your child is already in the learning mode at those times and more awake it should be easier for them to learn it during those times. Let's say you get home from work at 6, eat at 7, and finally get around to helping them at 8, chances are your child is already out of school mode and not pick it up as easy.
Specialization:

Your child could have a learning issue like dyslexia. Finding a tutor that specializes in teaching children like yours will help your child way more than you can.  

            
Sometimes it is hard to admit that you can't do it all as a parent, especially once your child reaches high school. Deciding if your high school student needs a tutor may be a difficult one, but the end result may be worth it.