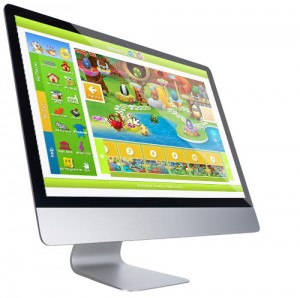 Being a parent has always been a tough job as we always seem to running from one place to the next. Getting time to help our children do their homework and study seems to be even harder.
I began to look for different websites and apps that could help my children study and practice while in the car or while at a sibling's event or practice that would be fun, but also practice in the area(s) they need the most.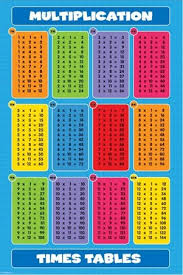 Multiplication Table for Kid's Math:
This app is a fun one! They learn the multiplication table from 1-12.  There are 4 times tables modes: Story, Lesson, Kid Challenge, and Duel. They can play the Math Duel with a friend! There are easy and hard puzzles, simple and complex math equations, (even with addition and subtraction). The story mode gives you 3 lives per multiplication table and they need to try and get through as many as they can without losing their lives.
Check Out Multiplication Table for Kid's Math on Google Play Store!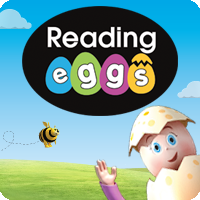 Reading Eggs:
Reading and sight words can be a hard thing for young readers. Reading Eggs sight words is a great app for both the phone and the tablet. This free app helps children learn 100 site words, such as he, she the, ect. It's has 4 levels with 25 words in each level! This is a fun game to start at age 3 for the early learning, but has all the 100 words they need for kindergarten! And at the end of each lesson, the word is spelled! This will help them learn and have fun in no time!
Check out Reading Eggs on Google Play Store!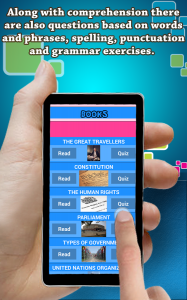 English Reading Comprehension
Another hard thing for kids is comprehending what they read! Many kids can read, but can't always remember what it was that they were reading. English Reading Comprehension is a free app for them! This app allows your child to read and take a test based off of what they read. It also has questions based off of words and phrase, spelling and grammar. They are categorized by 5 grades. There is also a mock test.
After you have practiced all types of questions, you can take the mock test.  It randomly selects questions from each of the topics/ There is also no limit on how many times you can take the mock tests. This is a great app to helping that student of yours reach that goal!
Check out English Reading Comprehension on Google Play Store!
Check these apps out and see how much you like them and how much your child is learning!