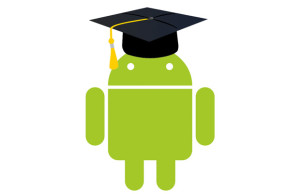 With the holiday break over, it's time to start getting back to classes. When it comes to classes, it is always great to have a couple of apps to help keep things organized and running smoothly.
Both Apple and Android have a wonderful selection of apps to help you get started. Here are the "Top 7 Apps" to get you started for college in the New Year:
Dictionary.com
Dictionary.com is a great vocabulary building app. It is great for helping you get ready for exams. With over 2,000,000 definitions, you are sure to find any word you are looking for. The main app is free. It does have ad banners that allow it to be free. It has search history, word origin and history, word of the day, synonyms, antonyms, a thesaurus, and much more. The IOS version and Android version are both very popular and growing apps.
Quizlet
Quizlet is a great study tool. Filled with millions of flashcard study sets for several topics that have already been created by both high school and college students. If you can't find the subject that you are looking for, it's very easy to make your own. You can also use images and audio in your flashcard sets. It is great for adding variety to your learning process. The IOS version and Android version both average a 4.2 star rating.This is a handy app that every college student should keep around.
Google Drive
Google Drive is a wonderful resource for taking and keeping notes, drawing diagrams, creating spreadsheets, and building presentations. The great thing about Drive is the cloud storage, which allows access any computer or mobile device that is connected to the internet. Google Drive is a collection of cloud based "Office" programs that include spreadsheets, documents, presentations, diagrams, and more. You get 15GB of free storage and you have the option to purchase more if needed. You can sign up with an email address. If you have a Google account, you automatically have an account. The IOS version has 37,190 reviews with a 4 star rating. The Android version has 1,046,549 reviews with a 4.3 star rating. Make sure to take advantage of this wonderful tool!
Wi-FI Finder
Between checking your grades online to checking out what is on the menu in the cafeteria, you won't get far in college without WiFi. This app is great for finder of all the free internet hotspots in your area. Learn more about the IOS version and Android version,as this app is a great one to keep around to minimize mobile data and keep connected.
Amazon Kindle
The Amazon Kindle is a great app, if you like to read e-books. You can turn your smartphone into a book library. You can use this app to organize all your eBooks and read them offline. A great thing about the Amazon Kindle is that it has a built in dictionary so you easily find the meaning of a word while you are reading. Check out the IOS version and  Android version with an average rating of 4.1.. Whether it is a book for a class or for pleasure, this is an app you want to keep around!
Evernote
Evernote is one of the top apps for taking notes. It has cool features like bookmarking, composing, clipping, and much more. It even has a to-do list to keep you on track! You can sync it to an online account. So you are taking notes on your phone you can access them later on your computer. There is both a free version and a paid version. If you're feeling overwhelmed by the many features available be sure check out this comprehensive beginner's guide. Check out the IOS version and the Android version with an average rating of 4.6.
Mathway
If Math is a weak spot for you, then Mathway is a great app for you!  It does all the work for you when it comes to solving the problem. The app does everything from Arithmetic to Geometry. It also does Theorems to Calculus. It helps make your math classes a little easier, with less headaches. Check out the IOS version and Android version.
Now you have a few more tools to help you better succeed in 2016. Make sure to share with other students apps that you love, as this is the best way to help one another get through the tougher parts of school.
Don't forget that these apps aren't just for college students!