Tutors can be an excellent asset in your child's education. Finding the perfect tutor could boost your child's confidence, shrink his or her test anxiety and encourage your little one to ask for help more often. However, not all tutors are suited to assist all children, even if they are masters of the academic material. Keep a close eye on these two clues when searching for the best possible tutor.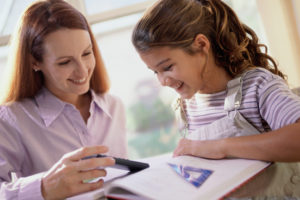 COMMUNICATION
Keeping a household running is no small task. Parents are balancing work and kids, kids are balancing school and friends, and not to mention that everything in-between must still get done. Having a tutor who forgets to notify you of schedule changes or who fails to update you on your child's progress can be an unnecessary burden.
A top-tier tutor will communicate reliably and efficiently because they understand the demands on parents' time and want to use it wisely. When vetting potential tutors, double-check if provide the best modes of contact and prime hours to reach them. Ask yourself, "Are they flexible and forthcoming?" Be sure to tell them your communication preferences outright, and take care to notice whether they accommodate those preferences. Lastly, ask them about how they normally provide updates on student progress, and express your expectations on frequency up-front. A great tutor will appreciate this openness, and should readily meet your standards of communication.
RAPPORT
We all know about the "it" factor. That indescribable something that allows one person to connect with another. The best tutor must absolutely establish a positive rapport with you and your child. Tutoring is an intensely personal and social profession that comes with high points and low points that must be navigated skillfully.
While hunting for the top candidate, it is worthwhile to evaluate the impression your tutor leaves. Do they bring a positive and encouraging attitude to the work? Are they warm and friendly with your child? Do they notice when your child is struggling, and can they find fruitful ways to assist? Sometimes, even the most qualified tutors lack the bedside manner that fits your family. But when you stumble upon someone just right for the job, it should be easy and pleasant for both you and your child to work with them.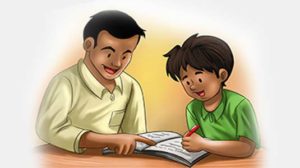 At the end of the day, finding the right tutor can mean a world of difference for your child academically. Once you encounter someone with stellar credentials, take a moment to determine whether their style of communication and the rapport suits your needs. Nab that perfecttutor and watch your child's grades soar!