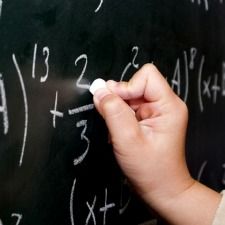 Do you believe your child may be gifted and/or talented? Have began to look into the special programs that you can send them to? We wanted to take a few blogs to explain the process of looking more into the gifted and talented services.
To begin, your child will need to take a few tests to determine their eligibility. These tests are for children 4-7 years of age. The tests consist of 3 parts: Verbal Selection, Otis-Lennon School Ability Test (OLSAT), and The Naglieri Nonverbal Ability Test (NNAT).
The OLSAT test is verbal test that consists of about 30 questions (depending on the age of the child). These questions account for 50% of the student's overall score. These verbal questions consist of 2 sections, Verbal Comprehension and Verbal Reasoning.
Within these 2 categories are several, more specific question types revolving around:
Verbal Comprehension
Verbal Reasoning
Following Directions
Aural Reasoning
Antonyms
Arithmetic Reasoning
Sentence Completion
Word/Letter Matrix
Sentence Arrangement
Verbal Analogies
Verbal Classification
Inference
The OLSAT test is used to measure the abilities related to the child's success in school through testing critical thinking and reasoning skills. This test is intended to test memory, speed of thought and their ability to see patterns and their relationships. Questions for the OLSAT were selected to reflect the intellectual operations of cognition, convergent thinking, and evaluation. Students will have between 60 and 80 minutes to complete a 40-70 question test. This all depends on what level of the OLSAT test they are. When given to a younger child, the test will be given in a one-on-one level, while older children will take the test in a group setting. The test's questions are arranged so that the questions do not become more difficult as the test progresses. Students earn points for each question they answer correctly, but they do not loose points for skipping or answering a question wrong. When the test is graded, your child is given a raw score, which provides the number of questions the child answered correctly. Once the raw score is calculated, it will then be converted to a School Ability Index Score (SAI). The SAI score is used to find what percentile the student falls into.
The NNAT test is a nonverbal test that replaces the once Bracken Test in 21012. This test measures the abstract thinking skills and requires very little language to be spoken, therefore it is considered a better indicator of raw intelligence, as it does not matter if the child does not speak English as their first language. The NNAT test incorporates abstract shapes and designs that allow for an unbiased scoring regardless of a child's primary language, education, and socioeconomic background. The NNAT is the 50% of the students overall score and consists of 38 multiple choice questions given in the allotted 30-minute time period. Every section becomes more difficult as it progresses, so it is a good idea to help your child become familiar with the type of questions asked prior to taking. There is a practice test available on the Gifted and Talented Program website that you can use to prepare your child. It is best to have your child practice the test 2-3 month before your child actually tests to help your child get the most of the test and do their best.
The National Association for Gifted Children provides answers to many common questions that parents have about their child, the testing, and the program. Learn more on their website. Along with information and practice tests, the website provides information for your local affiliate resource to find more about testing dates, times, and more.