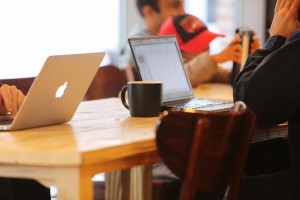 Tutoring is an easy and effective way to educate students. Much more is possible teaching a student one-on-one than in a classroom full of many students. Tutors can work with students on an individual level, on the skills the student needs to learn.
Being an effective tutoring is more than knowing the areas you are teaching in, it is about meeting clients needs and helping them understand why you are important to have.
Here is a great list to help your clients learn about you and help you be effective when it comes to clients and hiring you as a tutor:
 Call the new client and leave a professional sounding message if they do not answer. For example, "Hello my name is _________ and I am calling to schedule your first tutoring session. Please call me back at ____-____-_____. Then send a text message saying the same thing. If they don't respond, call and text them again the next day. Email them too if you have their email address. If they still don't respond, call them one more time the third day. It is important to call and text the client as soon as possible. The longer you wait to contact them, the more likely it is they will find a different tutor.
 During the first session, tell the client about your tutoring experience and educational background. Ask the client what skills the student needs to work on. Tell them a basic plan of how you will work with the student on those skills. Also, let the client know when you are available to schedule regular tutoring sessions. Most tutoring sessions last one hour and most students meet with tutors once or twice a week. Tell the client it is up to them how many hours they want to meet. Older students can work for longer than one hour.
By Lara Shaffer (Tutor with Elite Home Tutoring)