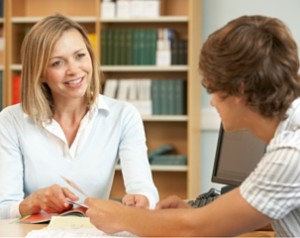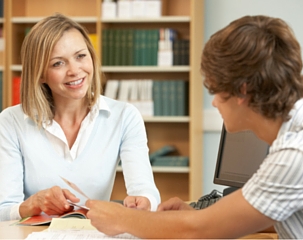 Finding the right tutor for your child can be a frustrating process. You may wonder what to look for in the right tutor or what questions to ask a tutor to find out if they are a good fit.
There is no one-size-fits-all when it comes to tutoring. A lot of it depends on your child's needs, setting, convenience and cost. You can choose a private tutor, tutoring center, or an online service. You will have to determine what is the best fit for your child.
It's often a good idea to look for a tutor that has a college degree and has completed a tutoring program. Make sure that the tutor that you choose has experience in the subject that your child is having issues with. This will ensure that the tutor has been trained in different approaches to help your child with the way that they learn. Find out if the tutor has helped children that are around the same age and has the same learning style that your child has. Also look at what kind of attitude and personality the tutor has. Are they patient, upbeat, and encouraging? How do they interact with children?
Make sure you ask for references and check those references. Ask the parents questions and see how the tutor helped their children. Did the kid's grades improve and were they able to do their homework better? Make sure you meet with multiple tutors and compare the pros and cons of each tutor.
Make goals with the teacher, tutor, child, and you. Parents and tutors are aware of what the goals should be, but you know your child better than anyone. Make sure that your tutor is willing to work with your child's teacher. This will be beneficial in the long run because your tutor can give your teacher updates and your child's teacher can update the tutor on how your child is doing in the classroom and what your child is needing help with.
Make sure that the tutor gives progress reports and find out how often they give them. Ask for a sample of the progress report and see if it gives the kind of info that you would like to see on your reports.
What kind of policies does the tutor have? Will you get charged for a session if your child is sick and you did not give them a 24 hour notice that the session will be canceled? Also it will be a good idea to find out their policies on make up sessions and substitute tutors if your child's tutor can't make it. Will you have any say in who is teaching your child if there is a replacement?
Be involved in the process. At the end of each session, find out what your child is supposed to do before the next meeting. Remember that you play an important part in your child's education. There is a lot involved in finding the right tutor for your child. Just remember that it will be worth it in the end.