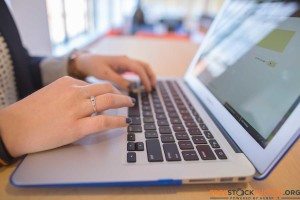 You may find yourself wondering why tutoring is important for kids or when it is needed. There are many reasons that tutoring is important for kids, more than could ever be explained in a single blog post, but we did our best collecting information on why children need tutoring and what tutoring can do for them.
Every child learns in their own way. What works for one child does not always work for another. At times, it does not matter how well your child's teacher explains the material, your child may need more time to practice the skill or understand the content. Tutoring provides an opportunity for one-on-one instruction to help a child learn in their own way.
One good need for tutoring occurs when children move in the middle of the school year and the new school is at a different place than the old school. Children are to be taught certain standards every year for their grade, but how or when they are taught is up to that school district.  Your child may struggle because they may have missed things they should know already for their new school. A tutor can help fill the gaps that happened as a result of the move and change of curriculum timing.
There are many other reasons why a child may struggle and need a tutor. It does not mean that the parent, student, or the teacher did anything wrong. Some of it has to do with the cognitive ability to receive the information and receive it well.
As you may have noticed, schools have become more sophisticated with the way subjects are taught. Through these innovations, subject matters become more integrated and developed. Because of this they are more challenging for students. Sometimes, kids may find it hard to cope with their lessons.
Tutoring allows your child to cope with the material they learn in school. It provides your child with the leverage that they need in handling the subject matter. Tutoring is a personal approach that allows you to convey the information to the person you're tutoring effectively, helping them improve in school performance.
Tutoring is also important because it helps children prepare for future standard tests.  This is accomplished because the tutor and your child work on mastering what they are having problems with. This will effectively allow your child to tackle tests with full preparation and confidence. Many high-profile executives and inventors struggled in school at different points in their life. Some had tutors and others did not. Albert Einstein was a great example of a genius who admittedly did terrible in school. Imagine what would have come if he had tutor to help him through the difficult times?
Tutoring is an important asset to the development of your child's performance and confidence. It helps your child learn and grow to their full potential when it comes to subjects at school. This effectively provides a sense of fulfillment and progress in their studies, as challenges are becoming more evident at school.
As a result, tutoring is important if you want to help your child cope with the increasing difficulty of the school system. A tutoring service will help your child out in building that confidence and coping with school.
Tutoring can be very important to kids. I am not saying that every child needs a tutor. You have to use your judgment to decide what is best for you and your child.