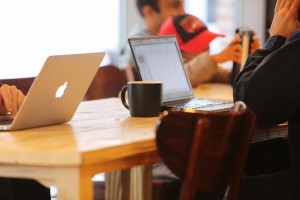 What is tutoring? That is a very good question, When using the dictionary, tutoring is defined as "a person charged with the instruction and guidance of another."
A question many ask is why would you need a private tutor? The purpose of tutoring is to help students through teaching them to become independent learners who will eventually no longer need a tutor and have the tools to grow their education independently.
A tutor provides expertise, experience, and encouragement but they do not provide "answers." Instead a tutor assists in problem solving and helping you learn how to get the answers on your own.The challenge is to focus on assignments within the context that they are assigned.
There are tremendous benefits to tutoring, let's look at some of them.
Benefits of Tutoring:
Encourages a higher level of thinking

Permits advanced students to study lower level material without embarrassment

Increases ability to manage your own learning and study strategies

Increases subject specific knowledge

Increases related general knowledge

Provides more empathy with the student
Offers individualized, systematic, structured learning experience

Provides greater congruence between teacher and learner

Improves academic performance

Improves attitude toward subject area

Motivates self-directed learning

Provides intensive practice

Improves your self esteem
Content knowledge is an essential ingredient for a tutor. However, to be truly effective, a tutor must combine content knowledge with empathy, honesty and humor. Empathy requires a tutor to "read" the emotional states, attitudes and perceptions of their students. It is also the ability to see others from their personal frame of reference, and to communicate this understanding to the person involved.
In order for tutors to establish a supportive relationship with their students, tutors must be open and honest. We often find that students are reluctant to talk with a stranger about their academic problems. If a tutor is perceived as genuine with a strong desire to listen, students are often more willing to open up and discuss their problems.
Surprisingly, Humor can play an important part in a tutoring session. Humor helps reduces tension and shared laughter is a powerful way to reinforce learning. If a tutor uses humor, it can set students at ease and increase rapport. Humor can also be used to compliment, to guide or to provide negative feedback in a positive manner.
In addition, a successful tutor demonstrates a caring attitude. Caring consists of being organized for the tutoring session and being punctual. It also consists of establishing a learning relationship with the student, developing unique teaching strategies, and becoming familiar with the learning process. Ultimately, tutoring is sharing yourself with another student in a way that makes a positive difference in both your lives.
All-in-all, tutoring is a wonderful resource for students of all ages and needs.