Take the stress out of test prep.
With our expertise and the right preparation, your child can ace their exam. For over 12 years, we've prepared students for the tests by not only teaching test strategies and techniques, but ensuring that every student has a strong grasp of the academic concepts. Your child will walk into the test with confidence.
We can help you with:
AP Tests
SAT Test Prep
ACT Test Prep
PSAT Test Prep
SAT Subject Tests
SSAT Prep
ISEE Prep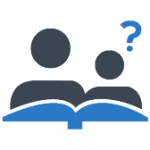 In-Home Private Tutoring
Get a personalized plan and work in targeted 1-on-1 sessions. A highly qualified tutor will focus on the specific areas your child can improve in order to to get the best possible score.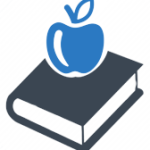 Free Diagnostic Test
Not sure where to start? Take a free diagnostic test. During your free trial session, one of our expert test prep tutors will explain your results and help you set a prep timeline and target score for your dream college.
Private School Admissions Tests
ISEE Tutors
SSAT Tutors
SHSAT Tutors
International Baccalaureate Tutors
College Admissions Tests
ACT Tutors
SAT Tutors
PSAT Tutors
SAT Subject Test Prep
Long-Term Test Preparation
Some students prefer to make sure they are prepared well before it comes time to take the actual test. By starting tutoring sessions early, students will get a head start on the rest of their classmates, making sure they are ready for all aspects of the test. This type of long-term preparation is especially helpful in verbal sections, where a strong vocabulary can make an incredible difference in a student's scores.
Short-Term Test Preparation
We recommend that students meet with our tutors at least twice a week (if needed) for 5-10 tutoring sessions of 1.5 hours to 2 hours each. This type of short-term preparation requires that the student be able to dedicate a considerable amount of time and effort to the task at hand. Homework will be assigned by the tutor, and as the test date approaches, several practice tests will be administered in order to gauge the student's progress. The average homework time is two hours per lesson for three weeks.